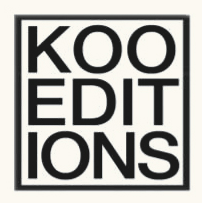 Where attitudes become voice.
KOO EDITIONS comes on vinyl purposing selected documentation from art exhibitions, interviews, intermedia collaborations.
KOO EDITIONS was born with the idea of using the vinyl medium as a moving exhibition space, referring to the relationship between certain experiences of visual art with the listening one.
Why the record? Because the catalogs don't speak. The record is a place: "Where" in fact, deputy to the sound testimony of something that has already happened, can be preserved to be able to enjoy it from a distance (of time and/or space).
The intent of KOO EDITIONS is not to launch a precise style or a defined aesthetic, but to put the accent on the voice of peculiar and seminal attitudes linked to the world of visual arts. The record introduces an inversion of focus, compared to what usually happens in artistic events where the eye and not the ear is the master.
The editions will be published in limited and numbered series, as are the art multiples, to underline their cultural significance and their collectible aspect. They are treated with the care that non-homologated historical content deserves.
KOO EDITIONS is an independent documentary project by Giovanni De Donà, and is the result of experiences, risks, interests and personal research.
KOO001: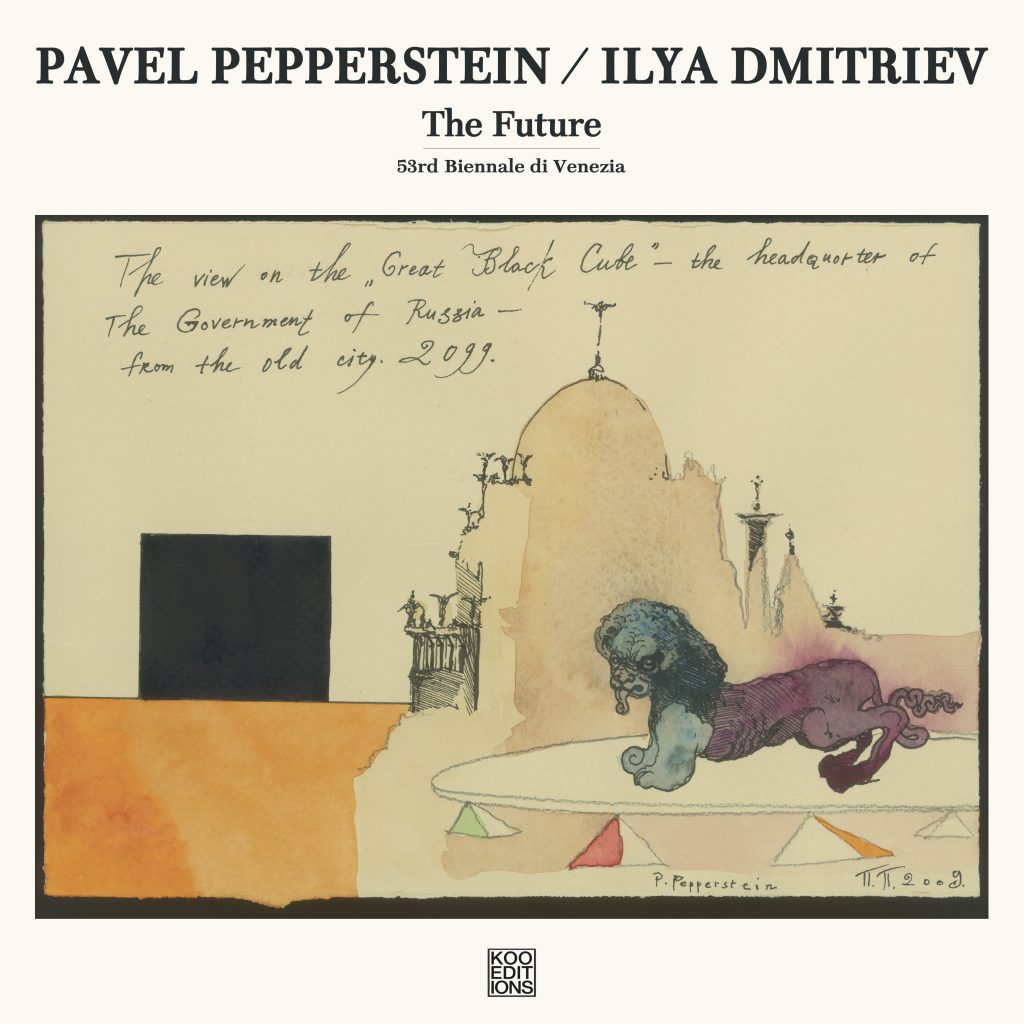 The first edition will feature Pavel Pepperstein's exhibition in the Russian pavilion of the Venice Biennale in 2009, which is now presented again on KOO EDITIONS 10 years later.
Since 2009 was the year of the centenary of the Futurist Manifesto, the thematic reference looks to the historical Avant-Garde: it is in fact a work of Russian Retrofuturism and bold beauty.
The recording is titled "The Future" and introduces a radical criticism for the Russian being. Its roots go back to the past experience gained by the author in the Inspection Medical Hermeneutics, a pioneering artists' collective formed in 1987 in a squat in Moscow during the years of Glasnost and Perestrojka.
On the cover there is an image chosen from the paintings displayed in the exhibition. Inside there is an extended track of Ilya Dmitriev, a mixable retro electronic flow deliberately influenced by 80s disco archetype. Pepperstein's speech blows over the beat from the ultraworld and goes in an unexpected direction, far from any hedonistic exaltation, embracing a severe criticism of a future towards which he absolutely does not want to tend. The artist, of unquestionable fame and international value, takes strong positions against the western cultural narrative and art market policies which deserve to be slammed in the face of today's public, like MiG that lands in your living room.
May 2019